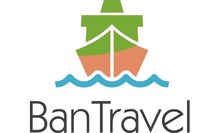 Want a cruise vacation?
BanTravel creates the opportunity for you to enjoy a fun-filled vacation with your partner, your family or group of friends while you're completely RELAXING.
Just pack and GO! We'll take care of everything for you.
Our agency is specialized in cruises and our goal is to offer you an affordable and fantastic cruise vacation. We will search and offer you the best sailings at the best rates and whenever possible offer you ONBOARD CREDIT or discounts, so you can cruise and spend to your heart's content.
Do you want to join our fun-filled group cruises or you prefer to sail romantically with your partner?
We can make it all happen for you with just an e-mail. You tell us your budget and your wishes and we make them come true.
 You can pay as little as $ 50 a month and start packing for your next amazing vacation.
E-mail us today and get yourself and your family on a fun ship and have an incredible vacation!